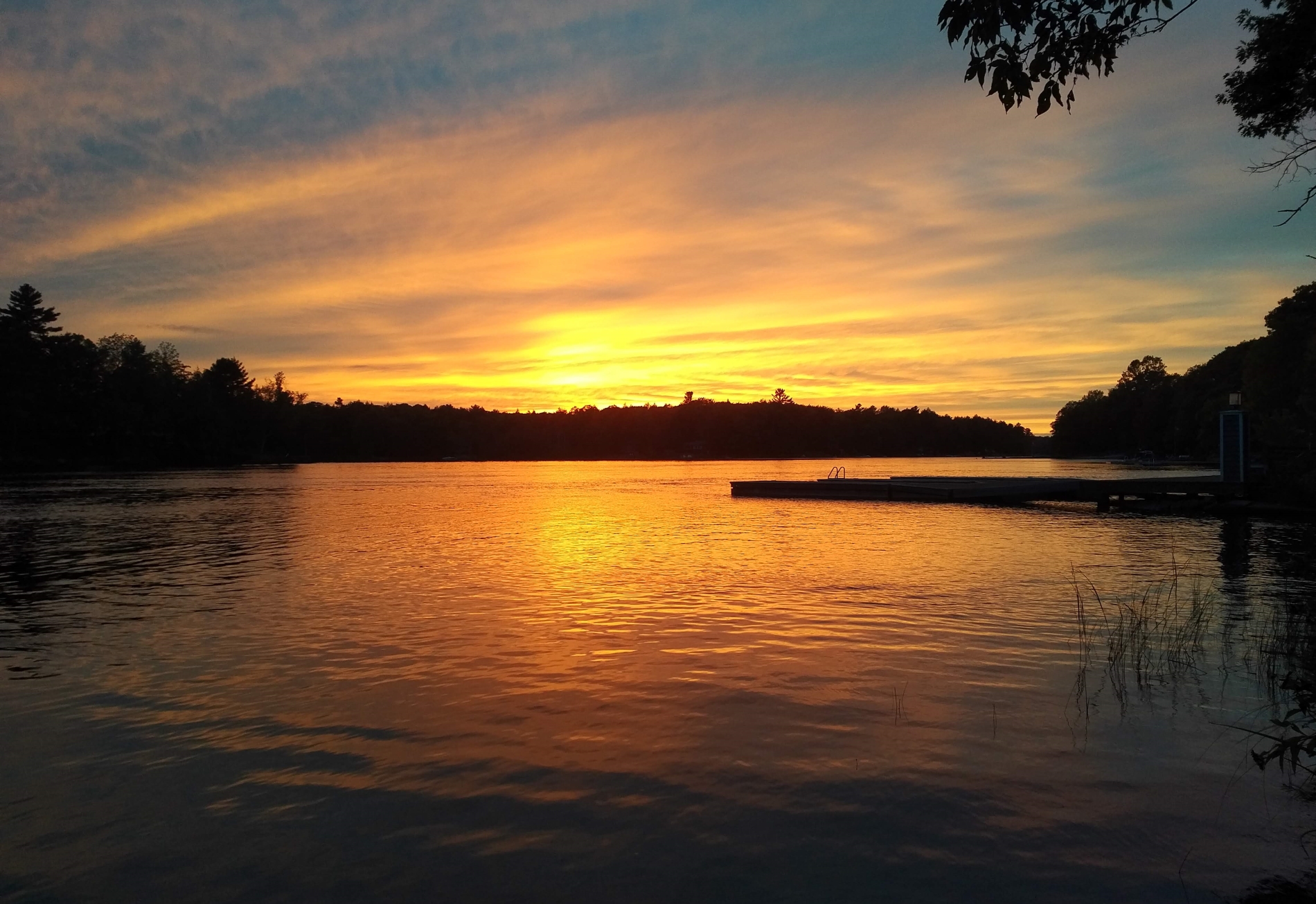 Posted on Friday, April 01, 2022 01:56 PM
Committee of Adjustment - April 11, 2022
A Committee of Adjustment meeting will be held on April 11, 2022, at 9:00 a.m., electronically from the Council Chambers, Municipal Offices, Port Carling, Ontario.
View the April 11, 2022 Committee of Adjustment Meeting Webcast.
A link to participate in the Public Hearing at the April 11, 2022 Committee of Adjustment Meeting will be included in the Agenda. View Instructions for how to participate in Planning Public Meetings/Hearings.
The...
Posted on Friday, April 01, 2022 09:00 AM
THE CORPORATION OF THE TOWNSHIP OF MUSKOKA LAKES
PUBLIC NOTICE
TAKE NOTICE that the Council of the Corporation of the Township of Muskoka Lakes proposes to enact a by-law pursuant to Sections 9 and 35 of the Municipal Act, 2001 to close and sell part of Lot 27, Concession 11, geographic Township of Monck, now Township of Muskoka Lakes, District Municipality of Muskoka, designated as Parts 1 and 2 on Plan 35R-26652.
The proposed by-law will come before the Council for consideration at its...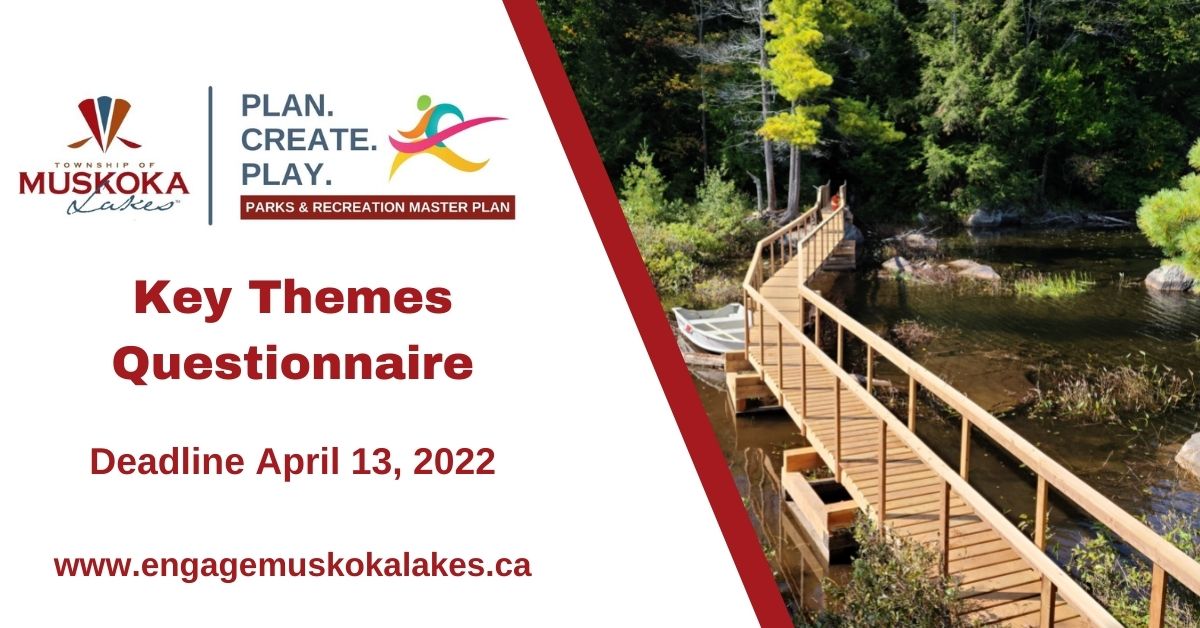 Posted on Friday, March 18, 2022 02:58 PM
The Township is in the next phase of community engagement for the Parks and Recreation Master Plan. A series of Key Themes have been developed based on the results from the public use survey in the fall of 2021.
The last step before drafting the Master Plan is to receive final comments on these Key Themes to ensure we are heading in the right direction.
We invite all residents who use Township's parks, recreation, sports, and community facilities to participate in this Key Themes Questionnaire to...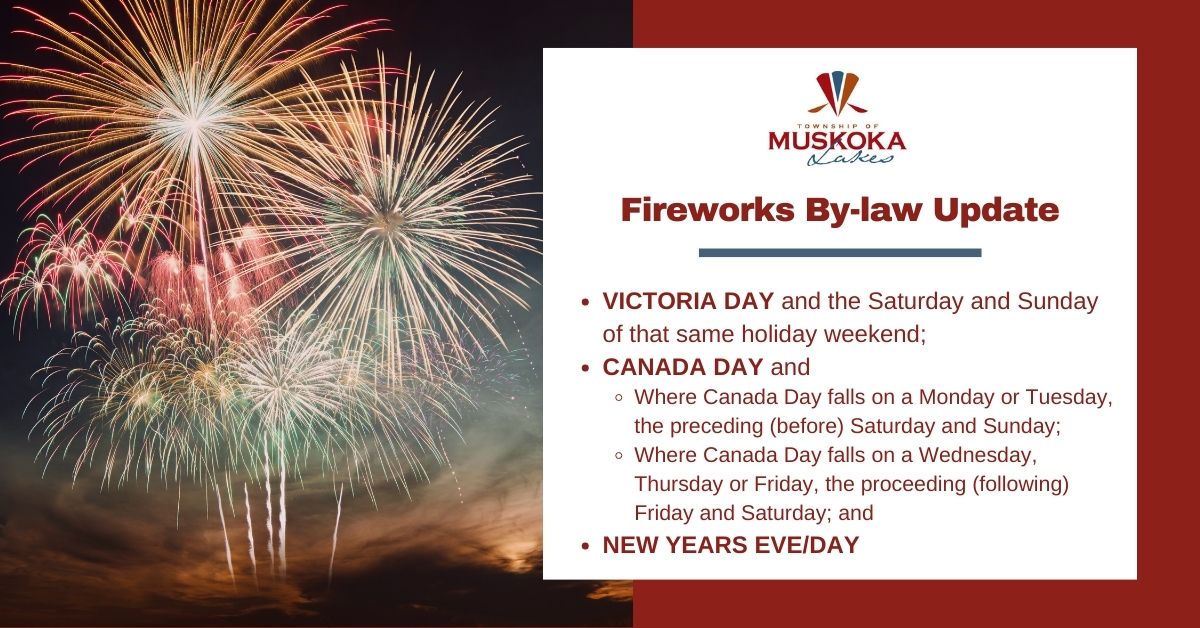 Posted on Tuesday, March 15, 2022 03:20 PM
The Township of Muskoka Lakes has updated the Fireworks By-law. Fireworks are now only permitted on the following holidays between dusk and 11:00 p.m.:
Victoria Day and the Saturday and Sunday of that same holiday weekend;
Canada Day and,

Where Canada Day falls on a Monday or Tuesday, the preceding (before) Saturday and Sunday;
Where Canada Day falls on a Wednesday, Thursday or Friday, the proceeding (following) Friday and Saturday; and

New Years Eve/Day (dusk – 12:30 a.m.)
Consumer fireworks being...